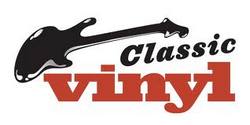 Alex Lifeson was a guest on Sirius XM's Classic Vinyl earlier this afternoon for an interview feature titled Classic Vinyl Influences with Alex Lifeson. Alex Lifeson remembers 10 classic rock songs that were influential to him and his career as a guitarist. Here's the list of the songs that were played:
Satisfaction - Rolling Stones
Riders on the Storm - The Doors
I've Seen All Good People - Yes
Mississippi Queen - Mountain
My Generation - The Who
Spoonful - Cream
How Many More Times - Led Zeppelin
Purple Haze - Jimi Hendrix
Rain - The Beatles
Wish You Were Here - Pink Floyd
They play each of the 10 tracks with some commentary from Alex to introduce the songs. The interview portion of the hour-long special is now available for listening on YouTube below or at this location.
The special will be rebroadcast on Tuesday, April 9, 9 pm ET; Wednesday, April 10, 6 am ET; Thursday, April 11, 3 pm ET; and Friday, April 12, 3 am ET. Thanks to Matt M for recording and posting the special.