UPDATE - 3/27@10:31AM: Here's the official press release.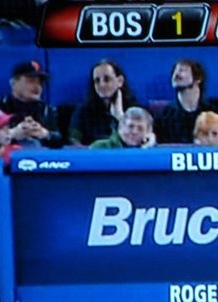 The official Toronto Blue Jays Twitter feed just posted the following tweet:
Rush frontman, Geddy Lee will be throwing out the Ceremonial First Pitch on @BlueJays #HondaOpeningNight April 2
The Blue Jays open up their season in Toronto against the Cleveland Indians on April 2nd. Geddy has been talking baseball in several of his recent interviews and thinks the Blue Jays have a good chance of getting to the World Series this year. Geddy is a big Blue Jays (and baseball in general) fan and can often be spotted in his seats right behind home plate. Thanks to PetieLee for the heads up.