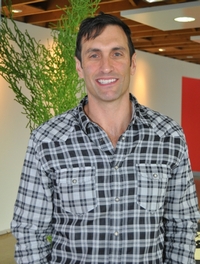 Paul at The Canadian Music Scene recently posted an article profiling Patrick McLoughlin of Showtech Merchandising, where he picks his brain about the Rush Backstage Club and the business of band merchandising:
... RUSH is on the top end of the scale when it comes to merchandising. Just like the quality of RUSH's music and shows the quality of the merchandising products needs to be at the same high level. RUSH does not get involved deeply in the design of the products but have the ultimate say whether it gets sold or not. Hugh Syme works closely with the band on album designs and tour programs. Patrick does a lot of the design for the products. ...
He also touches on the logistics of touring with a band like Rush:
... Showtech has a semi-tractor trailer that is on the road with the rest of the band's convoy. ... Patrick shares the tour bus with Skully, Scott Appleton, George, Lorne Wheaton, John Arrowsmith, Jack Secret and Howard Ungerleider. ... On days off they usually explore the city and in the case of John and Patrick they bring their inline skates to help keep them in shape. Days off provide the luxury of going to bed as early as you want, the problem is actually trying to get to sleep! Was Patrick's tour bus the place to party on the Clockwork Angels Tour... apparently not, that honour fell to the String Section's tour bus!
Be sure to check out the entire article online at this location.