UPDATE - 10/20@9:23AM: Official photos have been posted over at RushShowPhotos.com.
UPDATE - 10/19@3:36PM: Here's a gallery of photos that was posted over at Cygnus-X1.net.
UPDATE - 10/19@8:23AM: Reports indicate that the Night A setlist was played as expected; complete setlist here. Here's a review from the Montreal Gazette.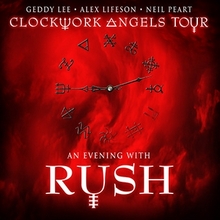 Rush plays the last of 6 Canadian dates on the 2012 Clockwork Angels tour tonight at the Bell Centre in Montreal. After tonight they'll head back to The States to finish off the remainder of the 2012 tour with a series of shows in the Eastern US, another 10-day break, and then a stretch of dates out West. The band is due to play their Night A setlist - the same that was played in Toronto (*SPOILERS*) on Sunday. If there are any deviations from this setlist I'll be sure to post them here. For everybody going to tonight's show - have fun, be safe and be sure to share your reports, reviews, and photos with us. RUUUSSSHHH!
Date/Time: Thursday, October 18th @ 7:30PM
Show Number: 17
Venue: Bell Centre
Place: Montreal, QC
gallery: [view] [upload] [YouTube videos]
reviews: [reviews] [setlist]