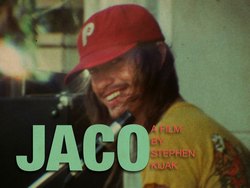 Metallica bassist Robert Trujillo is financing a documentary on legendary bass player Jaco Pastorius. From USA Today:
... Tentatively titled Jaco, the documentary Trujillo took on two years ago is being directed by Stephen Kijak, who helmed 2010's Stones in Exile, about the Rolling Stones' creation of Exile on Main Street. Trujillo says he hopes to premiere the movie at the Toronto Film Festival in September. ...
According to the film's Facebook page Geddy Lee along with a number of other well-known musicians will appear in the film in some capacity. Thanks to RushFanForever for the heads up.