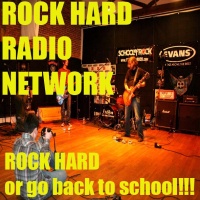 UPDATE - 7/16@8:02PM: Part 3.
UPDATE - 7/14@9:10AM: Here's part 2 of the Rush-themed podcast where Steve Truglio talks with Chris Lindsay and Rushgoober of The Rush Forum about Rush's new Clockwork Angels album. You can check it out at this link.
I recently had the pleasure of being interviewed by Chris Lindsay for a special Rush-themed episode of the My New Show podcast on the Rock Hard Radio Network. We chat about Rush and the Rush is a Band website for about 50 minutes interspersed with some Rush music. From the description:
I asked Chris Lindsay from http://www.criticalwitpodcast.com/ if he wanted to do his own RUSH-Geekfest feature for ROCK HARD RADIO. He obliged with this chat with Ed who runs one of the longest running RUSH pages online today http://www.rushisaband.com/
I mix in a few tunes as per usual....
You can listen to the podcast below or at this link. A big thanks to Chris and Steve for having me on.