UPDATE - 10/7@10:03AM: Paul at The Canadian Music Scene posted a touching letter from Alex explaining why this charity is so important to him:
... Once again, it is that time of year when I sit down to paint for the Kidney Foundation's fundraiser, A Brush Of Hope. I and many others take the time to dabble with our acrylics in the hope that you will find something you just have to have, and bid for it on eBay from October 20th to the 30th. Of course, I'm hoping you just have to have mine!

A little over 8 years ago, my father passed away after 2 very difficult years of failing health. Both his kidneys ceased to operate and he was on dialysis for over 2 years. Many times, he was nearly lost during his dialysis and it was heartbreaking to watch his demise, and that's why this is especially important to me.

Below, are the links to the Foundation site where you can view my painting as well as many others. Please keep the end of October in mind, bid furiously, and help to find a cure for kidney disease.

Brush For Hope Facebook Page
Brush For Hope Alex's Painting Facebook Page

Thanks very much for your support. -- Alex
----- snip -----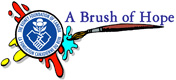 Alex Lifeson will once again be participating in The Kidney Foundation of Canada's A Brush of Hope project. Alex Lifeson along with dozens of other Canadian celebrities have donated paintings to be auctioned off to raise money for the charity. Alex couldn't participate last year due to the Time Machine Tour, but had participated every year prior to that. The paintings will be auctioned off on eBay.ca between October 20th and 30th. From the website:
A Brush of Hope is celebrating its 6th year with some of the most beautiful and inspirational masterpieces yet!

Mike Myers (Shrek, Austin Powers), Alex Lifeson (Rush), Kurt Browning, Jill Barber and Steven Sabados (Steven & Chris) are just a few of the celebrities who have taken up brushes and paints to create small masterpieces to help the estimated 2.6 million Canadians who either have kidney disease or are at risk.

If you're looking for a truly unique gift for that hard to buy for person or if you'd like to have a unique conversation piece for your home or office, this auction is for you!

To bid on these one-of-a-kind, hand crafted works:

* Go to eBay.ca between October 20th and 30th (auction begins about 4:00 pm Atlantic Time on Oct 20)
* Type "kidney foundation" into the search field
* Bid away!

Visit our page on Facebook and invite your friends to join in the bidding! ...
You can check out Alex's painting on the Brush for Hope Facebook page at this link. Thanks to RushFanForever for the heads up.