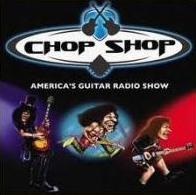 Syndicated guitar radio show The Chop Shop is commemorating the 10th anniversary of 9/11 with a 2-hour radio tribute show this weekend. Host Steve Black talks with a number of rock celebrities including Rush's Geddy Lee as they reflect back on 9/11. The entire program is available for streaming online at UltimateClassicRock.com. Geddy Lee appears in the first segment:
... Geddy Lee recalls the moment when he learned about the attacks: "I was in Toronto and somebody found me and told me to turn on the television and of course I sat there for the next two hours just completely stunned and appalled by what I was watching."

He went on to say, "My reaction was much the same as any normal human being, I was sickened by it and it had a profound effect on the entire world I think and life has really not been the same since that day." ...
Thanks to Andrew W for the heads up.