Things have quieted down a bit in Rush-land since the highly successful 2010 Time Machine Tour came to a close 2 weekends ago. The band and crew are no doubt taking some time to relax, regroup and recharge their batteries - hopefully in preparation for the rumored 2nd leg of the tour next year, which now seems like a lock based on what I'm hearing. What isn't clear yet is exactly when the tour will start, how long it will last, what cities/countries will be included and whether there will be any significant changes to the show/setlist. The rumors on all of these fronts are already swirling. One of the more believable ones is that a European leg will be included, and one of the less believable rumors would have the Time Machine embark on a mini-tour of Asia including Japan, Hong Kong, Taiwan, the Philippines and Hawaii! I've also heard that the tour may kickoff much sooner than we had previously thought, with an opening night potentially coming as early as late February. It's also unclear where writing/recording fits in to all this - if at all. As with all rumors, please take these with a substantial grain of salt. My policy is and always has been to report any plausible rumor that I hear and let you be the judge of whether you want to believe it or not. I'll be sure to post anything else I learn.
Rush's 2010 Time Machine Tour was a huge success and took the number one spot on Billboard's Hot Tours chart last week. You can check out all of the specific US attendance figures in this post or in the tour section. The Houston Press recently made mention of the fact that Rush's September 25th show at the Woodlands Pavilion had the largest crowd for any single US date on the tour. And music industry insider Bob Lefsetz wrote about the tour in a recent newsletter (thanks Michael O):
9/14 TD Garden, Boston

11,331 sold, 95% of house
Gross: $948,003

No mainstream press, not appealing to everybody, just a core, which loves this band to death.

And it's not only Boston. They did 12,403 for $870,118 at Verizon in Irvine the month before and even 11,053 for $687,691 in PITTSBURGH two days later. With more acts like this, Live Nation would be profitable.

Meanwhile, Brad Paisley and Toby Keith do in excess of half a million a night. In other words, their albums are just an advertisement for the tour.
To top things off, the band will be named this year's Legend of Live at the 2010 Billboard Touring Awards in New York City this coming Thursday, November 4th. From the September 29th press release:
... "With a remarkable body of live work over the years, altering the course of rock music and raising the bar as to what can be done onstage, along with the band's continued commitment to playing live, we think Rush are uniquely deserving of this award," says Ray Waddell, Billboard's executive director of content and programming, touring and live entertainment. "From the early days in the bars and clubs of Toronto to stadiums, amphitheaters and arenas around the world, Rush have epitomized professionalism and the spirit of live rock 'n roll, and they boast some of the most passionate and loyal fans in rock." ...
Reader J du Bois let me know that the November 6th issue of Billboard magazine has a nice feature on Rush and the Legend of Live award which includes interview snippets from Geddy, Neil and manager Ray Danniels. The article is not online yet but J du Bois was kind enough to transcribe the portion where Danniels is interviewed about the band's future plans:
... At press time, Rush had just wrapped four sellout shows in South American stadiums and found itself in the sweet spot of needing to decide whether to resume its Time Machine tour or finish work on its 20th studio album, "Clockwork Angels." "Thereís a lot of pressure to continue the tour because itís been so successful," says longtime manager Ray Danniels of SRO Entertainment. "But thereís also that
artistic drive to finish the record." ...

... More touring is inevitable, according to Danniels. He predicts that "Clockwork Angels" will arrive either at the end of 2011 or in first-quarter 2012. And as far as the long-term future is concerned, Rush is fit to keep logging plenty more career miles. "I think they will go for a long time," Danniels says when asked how long Rush
will remain active. "They talk about 10 years. I think as long as they remain healthy, I donít see them not doing this. Theyíre enjoying it." ...
This jibes with Geddy's comments regarding the new album in his TV UOL interview. It also seems to lend some weight to the rumors of a second Time Machine Tour leg.
Rush's pyrotechnician and tour photographer John Arrowsmith finally had a chance to post all of the official photos for the South American shows to the Rush.com Multimedia: Rush on the Road section earlier this week. There are some really nice photos in this batch including a bunch of great crowd shots. You can check out all the official photos from the tour at this link, and all are available for purchase in a variety of sizes/finishes. I've also been informed that Neil Peart drum tech Lorne Wheaton will be adding a bunch of new photos and videos to his official site at LorneWheaton.com in the the coming weeks.



Back in July Rush released its official Time Machine Tour application for the iPhone along with a really cool website showcasing the app. They later made it available for the Android Phone, and earlier this week announced that a Time Machine application for the iPad is also now available. The application costs $4.99 USD and can be purchased at this link where complete details and several screenshots are available. Although similar to the iPhone app, this application has considerably more content and functionality.
The 2005 Jon Collins Rush biography Rush Chemistry will finally be available in paperback in North America this coming Monday, November 1st. It was made available in the UK earlier this month. The book has been re-proofed and all of the typos, errors and inaccuracies as listed in the addendum have been fixed. The biography covers the history of the band up through and including the R30 tour. You can pre-order your copy at this link.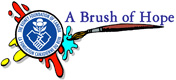 Last month the Halifax Chronicle-Herald reported that Alex Lifeson would once again be participating in The Kidney Foundation of Canada's A Brush of Hope project. Unfortunately Alex ended up not being able to participate this year due to his busy tour schedule this past summer/fall. Alex has contributed paintings for the charity event the past 4 years running and has promised a big painting for next year's event. The A Brush of Hope auction is currently underway and will run throughout the weekend.

In celebration of their 150th issue, the October edition of the UK's Classic Rock magazine features their list of the 150 Greatest Debut Albums of All Time and Rush's eponymous first album made the cut. The entire list is not posted online, but someone at Spotify created a playlist including one track per album which you can check out at this link.

Back on September 3rd Canadian pop singer Nelly Furtado debuted her rendition of Rush's Time Stand Still at the Ravinia Festival in Highland Park, IL. You can check out a video of the performance including some behind-the-scenes footage at this link. The song is featured in the Canadian film Score: A Hockey Musical which premiered at the Toronto Film Festival last month and stars Furtado as an ardent hockey fan. A studio recording of the track was released to Furtado's YouTube channel earlier this week and you can listen to it at this link.


Last month VH1 Classic premiered the 2112/Moving Pictures Classic Albums special during their Rush Hashanah celebration. The documentary covered the making of these 2 classic rock albums and included commentary from all three members of Rush along with producer Terry Brown, Taylor Hawkins of The Foo Fighters, Rolling Stone journalist David Fricke and many others. The special was released to DVD/Blu-ray a few weeks ago and you can order your copy on both DVD and Blu-ray, along with a special DVD/Blu-ray combo package that also includes both the 2112 and Moving Pictures CDs (4 discs total). The DVD has a total running time of 112 minutes including 50 minutes of bonus footage not included in the VH1 Classic broadcast. You can check out a couple of preview videos in this post. The DVD/Blu-ray continues to get great reviews in the press including this one from PopMatters who gives it an 8 out of 10 rating along with a 9 out of 10 for the extras.
Rock Band just announced this morning via their Twitter feed that Rush's Subdivisions will soon be available for download for the Rock Band video game (thanks Falcon).
Dream Theater keyboardist Jordan Rudess recently posted a video to YouTube where he's messing around on his piano while wearing a Rush Time Machine Tour t-shirt (thanks Power Windows)
Here's some fan-shot video of Alex and Geddy giving out autographs to some Brazilian fans outside their hotel in Sao Paulo (thanks Rafael C).
The Seattle Post-Intelligencer posted a photo gallery of some of the worst singers in rock music earlier this week and Rush's own Geddy Lee made their list. He's in good company though; Jimi Hendrix, Bob Dylan, Neil Young, Eddie Vedder and Mick Jagger are also among the 20 artists making their list. Thanks to dman2332 for the heads up.

I'd mentioned a few weeks ago that it's Fender Month at Musicians Friend and Geddy Lee along with his signature Fender Jazz Bass graces the cover of the October issue of their catalog. Throughout the month you can purchase a signed Geddy Lee Fender Jazz Bass for $999.99 which includes a free copy of Rush: Beyond the Lighted Stage. You can check out all the details at this link and check out the online version of the catalog at this link.
I'd mentioned in the past how Geddy Lee is a member of the advisory board for Toronto's annual Pug awards, which invites the public to vote on the best, the middling and worst of Toronto's newest real estate developments. Reader RushFanForever noticed that the Pug Awards website had posted a short video of Geddy Lee earlier this year where Geddy briefly talks about the Awards. You can check out the video at this link.
Reader jarad2112 has a friend that works at C-Span who came across a video that they ran of a history professor at Hillsdale College giving a lecture on Politics in the 19th century. At about the 14:30 mark, the professor makes a reference to Rush to illustrate a point. You can check it out at this link.
Megadeth drummer Shawn Drover cites Neil Peart as a big influence in this recent interview with Crypt Magazine.
Reader malterb let me know that new Chicago Cubs manager Mike Quade was interviewed by WLUP's Pete McMurray last Thursday and at the end of the interview Quade asked the DJ to play some Rush for him.
Twenty-five years ago today on October 29th, 1985 Rush released their 11th studio album Power Windows. The album marked the band's first collaboration with producer Peter Collins and was recorded at The Manor in England, Air Studios in Montserrat and Sarm East in London in the spring and summer of 1985. It was certified Gold by RIAA on December 18, 1985 and Platinum on January 27, 1986, and peaked at #10 on the Billboard album charts. The first single off the album was The Big Money which charted at #45 on the US Hot 100 and #4 on the US Mainstream Rock chart. In celebration of the anniversary, for my next poll I'm asking everyone what their favorite song off the album is. Take the poll and let us know. And fittingly enough, Marathon received the top spot in last week's poll where I'd asked everyone what non-Moving Pictures song was the highlight of the Time Machine Tour setlist (complete results here). Today also happens to be the 32nd anniversary of the release of Hemispheres and the 29th anniversary of the release of Exit ... Stage Left. Here's the video for The Big Money:
That's it for this week. Have a great weekend and a happy Halloween!!