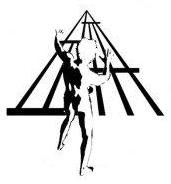 UPDATE - 9/29@5:54PM: Kirk Baird of The Toledo Blade is pissed off too (thanks John at Cygnus-X1.net).
UPDATE - 9/28@2:57PM: Rush documentary filmmaker Scot McFadyen discusses Rush's latest Rock Hall snubbing in this EW.com article (thanks John at Cygnus-X1.net):
... "It's unfortunate," says Scot McFadyen, who co-directed the recent film Rush: Beyond the Lighted Stage. "We were hoping a lot more people in the [nominating] room had seen our documentary, and maybe that would have given them a different perspective on the band. But there are just some people that are holding out."

As disappointing as Rush's latest snub was, McFadyen wasn't necessarily surprised. "They've never been a critics' band. The industry people that are involved with the Rock and Roll Hall of Fame, Rush has never been cool enough for them."

Even so, McFadyen says he's spoken with some Hall insiders who support inducting Rush. "The same people that got Genesis in last year were pitching for Rush this year," he says. In fact, he predicts Rush could be nominated as soon as next year. "Rush doesn't need it, you know. But I think it would be nice." ...
----- snip -----
UPDATE - 9/28@2:04PM: DJ, That Metal Show host and Rush fan Eddie Trunk is really pissed off at this year's crop of nominees and their exclusion of Rush and other hard rock acts. Check out this blog post from earlier today (thanks UnHoly Diver).
The list of nominees for Rock and Roll Hall of Fame induction in 2011 was just announced via the Rock Hall website and - as expected - Rush was not on the list. A whopping total of 15 nominees were chosen by the nominating committee this year including Alice Cooper, The Beastie Boys, Bon Jovi, Chic, Neil Diamond, Donovan, Dr. John, J. Geils Band, LL Cool J, Darlene Love, Laura Nyro, Donna Summer, Joe Tex, Tom Waits and Chuck Willis. It's good to see such artists as Alice Cooper and Tom Waits finally get the nod, but I'm not so sure about the rest of the list. Par for the course I guess. For a great running history of Rush's now 12-year-old annual snubbing by the Rock Hall, check out this page at the Power Windows site.