UPDATE - 9/9@4:39PM: The podcast of their appearance is now up on the station's website at this link (thanks RushFanForever). You can download it here or listen using the player below. The interview begins at around the 26 minute-mark (counting down) and runs 9 minutes or so. There's very little mention of Rush and no news at all regarding any of the band's immediate or future plans.
----- snip -----
UPDATE - 9/8@1:55PM: Reader WILLIE informed me that Alex and Rob will be appearing sometime on tomorrow's (Wednesday's) show.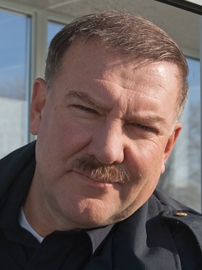 According to the 102.1 The Edge (greater Toronto area radio station) website Alex Lifeson and Rob Stefaniuk will be appearing on the Dean Blundell morning show sometime this week to talk about Suck and its premier at the Toronto International Film Festival later this week. I'm not sure at this time exactly which day or time Alex will be appearing. The film's trailer was released last week and Alex Lifeson's border guard character made an appearance. Suck was shot entirely in Toronto and also stars Malcolm McDowell, Dave Foley, Henry Rollins, Iggy Pop, Moby, Carol Pope, Jessica Pare, Alice Cooper and his daughter Calico, and Dimitri Coates. The film is slated for theatrical release sometime in October but you can get a sneak peek of it at next week's Toronto International Film Festival. For theaters and show times check out the TIFF website. Thanks to entrenous for the heads up.
Related Posts:
[Trailer for Suck featuring Alex Lifeson]
[Alex Lifeson vampire comedy/horror film Suck cameo details]
[Alex Lifeson to appear in vampire comedy/horror film Suck]