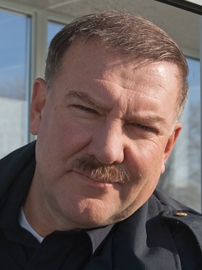 It's looking more and more likely that we'll see a new album and tour from Rush in 2010. In his recent Prog interview Alex Lifeson stated that the band would tentatively start work on a new album this Fall. But this was before the recent birth of Neil Peart's new baby. That along with his use of the word tentatively tempered much of the excitement among the Rush fanbase. This was until yesterday when we learned of a much more recent Alex Lifeson interview with NoiseCreep.com where Lerxst addresses the topic of the new album in a bit more detail, addressing both the baby issue and also mentioning a possible tour next Summer:
... "Neil and his wife had a baby just a couple of weeks ago, so he's asked if we can just wait a little bit until he gets settled and see how he feels about getting back to work or when to get back to work. So we're sort of playing it open right now."

Lifeson says he's been doing a little writing at home in Toronto, "just getting myself back into the groove again with recording and stuff like that. I would guess that sometime in the early fall we would get back together and start writing again, and then hopefully by next summer, we'd be ready to tour."
Let's hope that Alex's optimism is shared by the other 2 members of the band. Keep your fingers crossed everybody.
Alex Lifeson also made the news earlier this week when the trailer for the Canadian vampire horror/comedy film Suck made its debut. Alex plays a border guard in the film and is featured in the trailer. For all the details and to watch the trailer check out this post.

Rush documentary filmmakers Sam Dunn and Scot McFadyen were interviewed for the Rush feature in the most recent issue of Prog. We learned several more details regarding the documentary including the fact that the release will not likely occur until next summer. In one portion of the interview they talk about how they shot some video interviews of Neil Peart while biking with him through Quebec, parts of Europe and California. Earlier this week we learned of several behind-the-scenes photos from these Neil Peart interview shoots along with a few other miscellaneous pics posted on the Banger Films (Scot and Sam's production company) website. Just go to this link, click on Photos, then click on Rush in the lower left.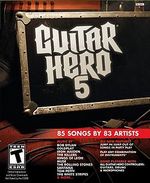 A live version of Rush's The Spirit of Radio is one of 85 songs to be featured on the next installment of the Guitar Hero music video game - Guitar Hero 5 - which was released on Tuesday. When the complete track list came out back in July, the press release listed the version of The Spirit of Radio included as being from 2008 - so it was assumed to be the Snakes & Arrows Live version. But as leaked versions of the track appeared on YouTube over the past couple of weeks it became obvious that it was not the 2008 version but instead some previously unreleased version, most likely from the early '80s. Now thanks to Eric at the Power Windows site, who contacted Rush's management, we finally have all the details regarding the track's origin. It turns out that the recording was taken from a live performance on the Permanent Waves tour at the Apollo in Manchester on June 17, 1980 with producer Terry Brown and engineer Andy Rose using a mobile truck recorder from Mobile Studio London.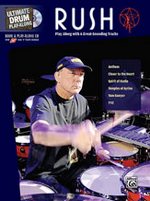 On Wednesday we learned that Alfred Publishing will release an Ultimate Drum Play-along Rush book/CD on September 13th as a companion to its Ultimate Guitar Play-along Rush (released back on April 15th) and Ultimate Bass Play-along Rush (released back on June 17th) titles. We first heard of this planned release via an advertisement in the June 2009 issue of DRUM! Magazine (the Neil Peart issue). You can pre-order your copy at this link.
Sunday I alerted you to the presence of several new audio clips posted over at MitA's Rush Oddities site. All but one of these tracks involve songs from the Snakes & Arrows album. You can check them out in this post or over at MitA's website.
September was a busy month in Rush history. Next Wednesday, September 9th will be Neil Peart and Carrie Nuttall's 9th wedding anniversary, and just a few days after that on September 12th will be Neil Peart's 57th birthday! September 18th marks 41 years since Rush's (the initial incarnation consisting of Alex Lifeson, Jeff Jones, and John Rutsey) first paying gig at The Coff-In coffeehouse located in the basement of an Anglican Church in Toronto back in 1968. And there were a bunch of Rush album releases that occurred in September: Caress of Steel in 1975; A Farewell to Kings was released in 1977; Roll The Bones was released on September 3rd, 1991; Hold Your Fire on September 8th, 1987; Signals on September 9th, 1982; Test For Echo on September 10th, 1996; and All the World's a Stage on September 29th, 1976. So which of these September-released Rush albums is your favorite? Take the Poll and let us know. Here are the results of the last poll where I asked everyone which event would occur first for Rush in 2010; a new album, the Rush documentary release, Hollywood Walk of Fame induction ceremony, induction into the Rock and Roll Hall of Fame or none of these. The majority (over 40%) said the new album (which seems even more likely now in light of recent events) while the Rush documentary and Walk of Fame induction both got 25%.
I first told you about indie film Adventures of Power way back in February of 2008. The film - written by, directed by and starring Ari Gold - first premiered at the 2008 Sundance Film Festival and has been making the film festival rounds ever since to rave reviews. The movie chronicles the adventures of air-drummer extraordinaire Power (played by Gold) and contains a cameo from Neil Peart along with a slew of Rush references. The movie will finally be getting a theatrical release according to this recent edition of the Adventures of Power newsletter:
... After touring from Thailand to Finland, "Adventures of Power" is at long last coming out in a theater near you! There'll be more information in the next week, but today we're looking for people willing to strap on the headband and help get the word out. Our release is totally independent--we can't buy ads--we need you!

Please write back with the word "volunteer" in the subject line and your city if you want to help, and/or forward this email to your friends.

We'll also be holding benefit parties to support music education for children. Neil Peart and Levon Helm are among the drummers who'll be helping out.

Check out our beautiful new website and trailer here, courtesy of Ludlow-Kingsley: http://www.adventuresofpower.com

Follow our blog with Daniele Frazier and Trenton Duerksen here--new comics and videos and "postcards from the set" updated daily!
http://www.powerthepower.com

More to come, Tweets and Facebook and all that stuff! ...
I've seen the movie and absolutely love it. I'm not clear regarding the details of Neil Peart's involvement with the charity mentioned in the newsletter. As I learn more about that I'll let you know. For showtimes/locations keep checking the movie's website at this link.
Rush gets a very positive reference in the latest episode (Season 1, Episode 9 - Regrets) of the SyFy Channel's Warehouse 13. US Secret Service agents Myka Bering (Joanne Kelly) and Peter Lattimer (Eddie McClintock) are examining a drawing of an ouroboros - a snake swallowing its tail and forming a circle. Myka comments that the picture is a symbol of self-reflection and simplicity. Pete then adds ... and the best Rush album since Roll The Bones. Snakes & Arrows rocks! You can watch it at hulu.com. The Rush reference occurs at about the 6:35 mark. Thanks to drblood for the heads up.
Andrew Olson has made several recent updates to his Neil Peart fan page including five new kits and one updated kit posted to the Replicas and drum kits page, adding the DW kit that Neil used for his Master Class on the Drum Channel to the Neil Peart setup page, several new photos and a new postcard. Andrew is also now on Twitter at this link. While you're at it, you can also follow Rushisaband, Rush (official), and Power Windows on Twitter too.
I received at least a dozen emails about this next item. MSN's Parallel Universe website ran a feature this past week titled Rock Concept Albums: Triumphs & Travesties. One of the featured albums is Rush's 2112, which author Sean Nelson obviously considered a travesty:
Purists will tell you that only Side 1 of "2112," which contains the seven-part "suite" that gives the album its name, is part of the concept album, since Side 2 is all stand-alone tunes. But then again, only purists have managed to sit through either side of this joyless, math-y, pretentious and dimwitted paean to the "genus of Ayn Rand." And, yes, sic. Classic prog rock sci-fi story elements abound in the "suite," including the ubiquitous cabal that controls all expression (in this case they're called the "Priests of the Temples of Syrinx") and a renegade hero who challenges them. With a guitar. Ugh.
The late James Jamerson (1936-1983) - legendary house bassist for Detroit's Motown Records throughout the 1960s and early 1970s - was inducted into the Fender Hall of Fame last month. A video tribute for Jamerson included remembrances and congratulations from several notable artists and bassists including Geddy Lee. Thanks to RushFanForever for the link.
Alex Lifeson's Toronto nightclub the Orbit Room is featured in this article on Toronto's music scene from the September 2009 issue of Movie Entertainment magazine. Thanks to Louise G for the link.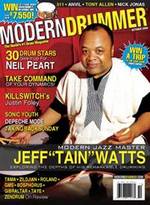 As I'd mentioned a couple of weeks ago, the October 2009 issue of Modern Drummer contains an article where 30 professional drummers discuss Neil Peart and his influence on their careers, a few of which can be read online here. The issue also contains an interview with Neil's drum tech Lorne Wheaton conducted by RIAB reader Asif Khan.
Reader JayBird let me know that there's a new classic rock radio station in the DC Metro region that launched last week called 105.9 The Edge. The good news is that they like to play Rush including such songs as Fly By Night and Subdivisions.
New York reader Tom L let me know that a horse named Red Barchetta ran in the eighth race at Saratoga this past Sunday, finishing in 4th place out of 6 entrants.
The latest Rolling Stone Rock and Roll Daily Reader's Rock List focuses on the best greatest hits compilations. Rush's Chronicles surprisingly made the cut coming in at #12. For the complete list you can check out the article online at this link. Thanks to mhill for the heads up.
Reader Steve J is currently reading a trilogy of books called Star Trek: Destiny and noticed a few Rush references in book one of the series - Gods of Night. One of the characters is named Gary Weinrib (Geddy Lee's real name) and another character is named Lerxst (Alex Lifeson's nickname). The book also makes use of several phrases from Rush lyrics.
Reader Sean noticed this German video interview with Geddy Lee that was recently posted to YouTube. It's from October 19th, 2007 back on the first leg of the Snakes & Arrows tour in Oberhausen:
That's all for this week. Happy Labor Day for all those in the US. Have a great weekend everybody!