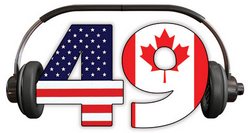 Last week we learned that the CBC Radio was running a contest to determine the 49 songs that best define Canada to incoming US President Barack Obama, who will be sworn in as the 44th US President later this morning. Rush's Closer to the Heart was one of the songs nominated and voting closed this past Friday at 11PM. The results are in and not only did Rush make the list, but Closer to the Heart was the overall winner in its category! It seems that RIAB and other fan sites helped push it over the edge:
... My colleagues behind the scenes tell me "it was thanks to a last minute voting push from Rush fans that Closer To The Heart narrowly edged out Gordon Lightfoot's Canadian Railroad Trilogy as the number one song in the first section. ...
Cool. You can check out the complete results at this link. Many thanks to Zitro for the heads up.