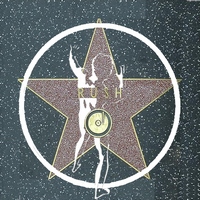 [25 getting Hollywood Walk of Fame stars next year]
UPDATE - 6/19@10:24AM: According to Donna Halper the ceremony will not be happening in 2009. They are shooting to do the ceremony sometime in 2010. More details as I learn them.
About a month ago I alerted you to a campaign that was underway to get Rush a star on the Hollywood Walk of Fame. The campaign is spearheaded by long-time Rush friend Donna Halper - the woman who is credited with discovering Rush while working at WMMS-FM in Cleveland back in 1974 - and Rush fans extraordinaire Keith and Kevin Purdy. Well, it looks like their efforts have paid off. According to an Associated Press news release from this morning, Rush will be getting a star on the Hollywood Walk of Fame next year! More details as they become available. Thanks to unique43 for the heads up.