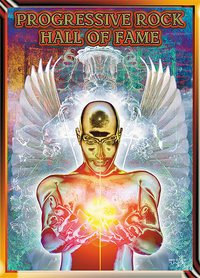 The Progressive Rock Hall of Fame project recently announced its awards for 2008 and Rush was named Progressive Rock Artist of the Year. Also, Porcupine Tree's Fear of a Blank Planet - on which Alex Lifeson made a guest appearance - was named Progressive Rock Album of the Year. Here's a little bit about The Progressive Rock Hall of Fame project from their website:
The Progressive Rock Hall of Fame Project is not just another new site. Its purpose is to legitimately set in motion a real and viable way to honor those involved in music's highest artform - yet it has been sadly overlooked by most all of the other music organizations since its inception. Progressive Rock is music advanced to its highest level, lyrically, melodically and rhythmically. With this in mind we hope to unify this great form of music by providing not just a site but a home for all involved in this field from musicians, labels, radio stations, Progressive press outlets and fans of this genre. ...

The conception of The Progressive Rock Hall of Fame began when NARAS voting member Laurie Larson, learned that the only Progressive Artist on the list to nominate for a Grammy did not win. She was online with another NARAS voting member Jim Roberts and launched the site immediately. As the idea flourished she was joined by her friend Nick Katona. ...
Thanks to The B-Man for the heads up.