Where to start? It's been another very hectic week in Rushland with the presale kickoff and news of the DVD album version of Snakes & Arrows. So I thought we could all take a collective deep breath and recap all of the latest happenings and go over some news that we missed.
Site Updates
I finally switched over to a registration-based commenting system on Sunday afternoon and it's been a big success so far; just a few minor glitches. We have around 300 people signed up already and I'll be taking your feedback and improving things as I get the time. Thanks for all your positive feedback. If you haven't registered yet, go here to do so.
For those of you who donated to the site - a BIG thank you is in order. My order of RUSH IS A BAND bumper stickers is on the way and I'll get one out to all of you as soon as I receive them (should be in the next week or two).
I've received a lot of feedback about doing something special with the site for the tour and I appreciate it. I'm throwing around some ideas in my head and will probably roll something out in the next few weeks; some kind of special Tour section.
Thanks for all the post comments - I try to read all of them but I don't necessarily have time to respond to them all. If you definitely need a response from me regarding something, using the contact form is a better bet. Speaking of which, I'm about 5 days behind on my email. So don't worry if you haven't gotten a response from me yet - I'm working on getting caught up.
Rush 2007 Tour Presale

The first round of the presale for the Rush 2007 tour is underway. For the US dates it began yesterday at 10AM (local venue time) and runs through noon tomorrow - details in this post. For the UK, the presale began today at 9AM (UK time) and will run through 10PM tomorrow - details in this post. I managed to score some fairly decent seats for both the Cleveland and Pittsburgh shows - I hope you all had good luck too. The regular ticket sale begins this Saturday at 10AM for all the shows involved in the presale. The next big round of presale tickets will be in a couple weeks. I'll keep you posted.
Leela album cover verified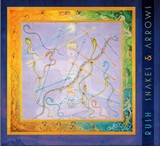 The UK press release for Snakes & Arrows contains a link to a pdf of the Neil Peart essay that accompanies the album; The Game of Snakes and Arrows: Prize Every Time. It's a great essay and describes all the songs on the album in detail. Also - Neil Peart essentially confirms that the cover is the infamous Leela Board:
... When I told Alex and Geddy about the Leela connection, and showed them the gameboard painted by Harish Johari, they were as excited by all that serendipity as I was, and we agreed to use his painting for the cover. ...
Limited Edition DVD album version of Snakes & Arrows
The rumored DVD album version of Snakes & Arrows is a reality. The Rush preorder store store confirms it and Amazon and other sites have it up for preorder. At the time of this post Amazon has it ranked at #5 in sales (it actually peaked at #3)!
Rush is a Band presale and preorder promotion
As described in this post, Musictoday is running a presale and preorder promotion for Rush is a Band readers. To sign-up for the promotion simply send an email containing your Age, Full Name and Address to riabbiggestfanzz@aol.com. You can sign up anytime from now through April 30th. Three winners will be chosen and each winner will receive a prize pack containing the following:
Limited-Edition Rush T Shirt, ONLY available for purchase through the Musictoday Rush Online Advance Ticket Presale
A copy of Snakes & Arrows on CD
Far Cry shooting up the charts
Rush's single Far Cry is getting a lot of radio airplay on rock radio and is now at #5 on Mediabase's Mainstream Rock chart and still climbing fast.
Rumor Mill
The latest from the Rush rumor mill is that the band is shooting a video for Far Cry to be included on the DVD album. Again... just a rumor - I have no idea whether it's true or any other details at all. If true, I wonder if they'll try to get any airplay on VH1 or something? I could see them showing it on MuchMusic in Canada - definitely not MTV in the US though.