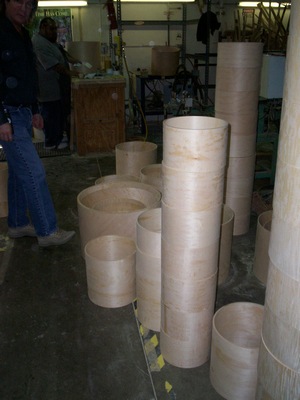 [NEWS, WEATHER, and SPORTS - March 20, 2007: The Count of Words]
So I leave my computer for a few hours and Neil Peart goes and decides to update the News page on his website. How thoughtless. :)
As always, his prose is witty, insightful, informative and entertaining. He discusses the writing of the essay to accompany the release of Snakes & Arrows and reveals that it won't accompany the album itself but will instead be released on the Rush.com website after the album releases. He also brings up the topic of his MySpace page, how it came about, what he thinks about it and the extent of his involvement. He then goes on to describe a recent motorcycle trip in the Santa Monica Mountains which included Michael (head of Rush security and the infamous SPQR on MySpace), Motorcyclist editor Brian Catterson and guitarist John Wesley from Porcupine Tree. Pictures from this trip were posted on both Michael's and Neil's MySpace sites, and I also put up some of the pics in a post over the weekend. We also learn that an article that Neil had written for Motorcyclist about his favorite motorcycle destinations on the R30 tour will be appearing in their May issue, along with excerpts from Roadshow. Neil also mentions that he'll be heading to Toronto in a couple of weeks to start rehearsing for the tour. And he saves the best for last:
... In closing, here's a top secret spy photo of the new drumset DW is building for me to play on the upcoming tour. It incorporates several technical innovations developed by John Good since he designed the tobacco sunburst recording kit I used on Snakes and Arrows (formerly the "West Coast" kit, originally built for Matt Scannell's sessions early last summer). Many people have described those drums as the "best they've ever heard," but the new ones are going to be even better.

So far it's just a stack of bare shells, as you can see, but even they sound amazing when John strikes them in his special "timbre-matching" way.

As for the finish and hardware, that's going to be a surprise. I'll only say, "Black is the new gold," and "Red is the new black." ...