UPDATE - 11/16@3:32PM:

Reader Dave T spotted Cleveland Chef Michael Symon wearing a Fly By Night t-shirt on the ABC afternoon cooking/variety show The Chew.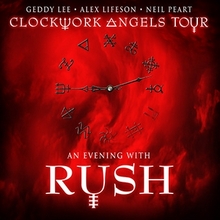 Rush kicked off the third and final leg of the 2012 Clockwork Angels tour this past Tuesday at the KeyArena in Seattle. They then headed down the coast to California where they played the first of a string of 4 shows in The Golden State at the HP Pavilion in San Jose last night. From there they will head to Anaheim, LA, San Diego, Vegas and then on to Phoenix and Dallas where we learned earlier this week that Rush will be filming both shows for a future live DVD release. It makes sense that they'll be filming both shows in order to capture both the Night A and Night B setlists although the actual 2013 DVD release will likely be some kind of hybrid of the 2 shows rather than both shows in their entirety. After Dallas Rush will finish out the tour with shows in San Antonio and Houston. I'm still hearing that the band has plans to add a second North American leg in the late Summer, but we have yet to hear any official word. I've also been getting several questions about attendance numbers for the shows. So far none have been released but we'll likely see some before year's end. They usually release them all in one fell swoop, so as soon as I get the information I'll be sure to share it.
Classic Rock Magazine's 2012 Classic Rock Awards took place this past Tuesday evening at the Roundhouse in London. Rush was nominated in both the Band of the Year and Album of the Year (for Clockwork Angels) categories and won them both. Most of the awards including the 2 that Rush won were voted on by fans in an online poll that launched back in August. Rush obviously could not be there to accept their awards since they were playing the KeyArena in Seattle that night, but acknowledged the honor via this Twitter post:
Sorry we couldn't be there, playing in Seattle but thanks to @ClassicRockMag readers for the Album of the Year and Band of the Year awards!
Accepting the awards on behalf of the band was James Dean Bradfield of the Manic Street Preachers. For a complete rundown of the evening's events and a list of the winners, go here.
This coming Tuesday, November 20th in Los Angeles Rush will be presented with yet another honor as they will be inducted into Guitar Center's RockWalk. The exclusive, invite-only ceremony will take place at 12PM PST at Guitar Center's Hollywood location on Sunset Boulevard. All 3 band members are expected to attend although there's no word on who the guest speaker will be.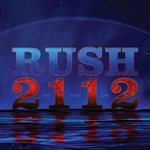 Yesterday evening Rush posted the cover art for the 5.1 Surround Sound Deluxe Edition of 2112 that they had announced earlier this week, and that we had first learned about a few weeks ago. You can check out a high-res version of the cover here, and here is an image of the Super Deluxe Edition showing the hardbound cd case, the comic book open to a page, the cd and the blu-ray disc. On December 18th the band will be releasing a CD plus Audio DVD Deluxe Edition, a CD plus Audio Blu-ray Deluxe Edition and a CD plus Audio Blu-ray Super Deluxe Edition. All 3 versions will contain a digitally remastered CD with 3 unreleased live tracks along with a DVD or Blu-ray 5.1 Surround Sound mix of the album. Also included in each version will be expanded artwork, liner notes, lyrics, unreleased photos and brand new liner notes by David Fricke. The Super Deluxe version will be housed in a hardbound book with a 40 page comic book by story artist Tom Hodges. The DVD/Blu-ray also contains a digital version of this comic book. For all the details and technical specs, check out the Rush.com press release. You can pre-order your copy today at Amazon (CD+DVD Deluxe Edition, CD+BD Deluxe Edition, CD+BD Super Deluxe Edition).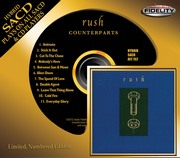 According to their Club newsletter from earlier this week, Audio Fidelity will be releasing an SACD (Super Audio CD) version of Rush's Counterparts next month along with an SACD of Yes's Close to the Edge. These will be the company's first SACD releases in over 10 years. There was no specific release date given (it just says December) and there isn't any listing at the company's website as of yet, but you can view the advertisement included in the newsletter here.
The world famous Royal Philharmonic Orchestra's new set of studio recordings celebrating the music of Rush was released earlier this week and is now available for purchase. The orchestra is conducted by BAFTA award winning musician and composer Richard Harvey, and is well-known for their symphonic interpretations of Queen, Pink Floyd, ABBA and other artists. The CD includes dramatic reinterpretations of 9 Rush classics including Tom Sawyer, The Spirit Of Radio, Red Barchetta, Limelight and more. Their version of 2112: Overture is available on SoundCloud at this link, and the entire album is also available for listening on Spotify. John over at Cygnus-X1.net has posted scans of the liner notes and album art as well. More details are available in the official press release and you can purchase your copy at this link.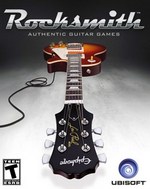 The Rush DLC pack for the Rocksmith video game was released earlier this week. It includes Red Barchetta, Tom Sawyer, YYZ, Subdivisions, and Limelight - plus you can purchase Headlong Flight separately as a bonus track. Rocksmith is a music video game produced by Ubisoft who's main feature is allowing players to plug in virtually any electric guitar and play. It is available on the PlayStation 3, Xbox 360 and PC. You can check out the video trailer for the Rush pack here.
Neil Peart's first collaboration with author Kevin J. Anderson was a short story titled Drumbeats about a drummer on a bicycle trip in Africa who discovers more than he bargained for. The story was originally published in the short story collection Shock Rock II in 1994 which has been out of print for some time. However, it's now available once again in a new short story collection edited by Mark Leslie titled Tesseracts Sixteen: Parnassus Unbound (thanks Eric at Power Windows).
Reader King Lionhead let me know that Rush made Ultimate Classic Rock's list of 11 Classic Rock Artists That Shaped Heavy Metal coming in at #10. Here's what they had to say:
When it comes to popular progressive rock bands, Rush are at the top of the heap. The Canadian power trio's first two albums - 1974's self-titled and 1975's 'Fly by Night' - were metal-tinged affairs; the former showcased the band's love of Led Zeppelin and Cream, the latter featured the debut of drummer Neil Peart. It wasn't until 'Caress of Steel' that they veered off into prog territory, clearly showing their intentions with the 20-minute, six-part epic 'The Fountain of Lamneth.'
KROQ is running a poll on their website to determine the greatest rock drummer of all time and Neil Peart needs your vote. So go vote for Neil! (thanks John)
There was a Rush reference in last night's episode of the NBC series Up All Night (Season 2, Episode 7 - Thanksgiving). At one point in the show the Brinkleys arrive home after shopping for last minute Thanksgiving supplies and find that Scott and his friends have invaded their home and are doing keg stands while Tom Sawyer blares out of the stereo. You can view the episode online at NBC's website here. Thanks to Eric at Power Windows for the heads up.

Saturday, November 17th (tomorrow night) Rush tribute band Hemispheres will be performing their 10th anniversary show at The Cup Complex in Linden, NJ. For all the details check out the band's Facebook page. On a related note, Phoenix-based Rush tribute band Freewill will be performing the entire 2112 album with the Phoenix symphony string section on December 28th. The performance will include an eight piece string section including Clockwork Angels String Ensemble member Adele Stein. For more information check out the band's website.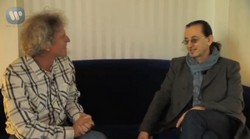 Back in May of this year Roman Rogowieckiego of Warner Music Poland sat down with Geddy Lee for a 21-minute video interview. Six months later they finally decided to post the video to YouTube. Geddy talks about the Clockwork Angels album, touring, and much more. You can view the interview below or at this location:
That's all for this week. Have a great weekend!