UPDATE - 4/25@3:47PM: Headlong Flight is up on SoundCloud too!
----- snip -----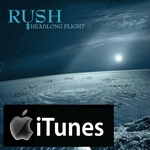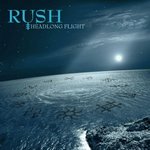 UPDATE - 4/25@11:20AM: Headlong Flight debuted on the Medibase Rock Chart at #25 and is working its way upward where it is currently sitting at #17. It's also sitting at #91 on the iTunes charts, and is the #1 downloaded rock song on Amazon.
UPDATE - 4/24@12:40PM: Headlong Flight on Spotify.
The Headlong Flight single was officially released to radio last Thursday and has been starting to get some steady rotation on rock radio stations everywhere. A day before that RollingStone.com had posted the full 7:20-minute version of the song for streaming online. That full version of Headlong Flight is now also available as a download purchase in the US. You can purchase it either on Amazon at this link, or on iTunes at this link. It's also now available in Canada, the UK and other parts of Europe as well. Last week Rush.com posted the official video for Headlong Flight to YouTube. It's titled as the Official Lyric Video and has a number of visuals that display the lyrics to the song interspersed with old performance video of Rush along with some other steampunk visuals. Here it is:
Related Posts:
[Official Rush 2012 Clockwork Angels tour announcement and dates!]
[Full version of Headlong Flight available for streaming online at RollingStone.com!]
[Rush Clockwork Angels official announcement, video trailer with Headlong Flight preview, cover art and track list!]
[Headlong Flight single: cover art revealed, full version available for download April 24th]
[Rush Clockwork Angels official announcement, video trailer with Headlong Flight preview, cover art and track list!]
[Headlong Flight single from Clockwork Angels radio and digital release update]
[Possible cover artwork for Rush's Clockwork Angels album, tourbook revealed]
[Clockwork Angels update: listening party, first song title/single revealed as Headlong Flight]