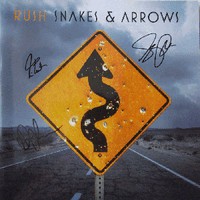 [Win An Autographed Snakes And Arrows Tourbook!]
The Rush Backstage Club is running a new contest where you could win an autographed Snakes & Arrows Tourbook:
Here is another chance to win autographed RUSH swag from Rush Backstage. This time we are giving away this pristine autographed RUSH Snakes and Arrows tourbook. Enter today for your chance to win!
For all the details and to enter just go to this link.