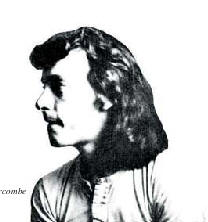 [Neil Peart's first Modern Drummer interview]
Andrew Olson has been kind enough to transcribe and post Neil Peart's very first Modern Drummer interview up on his Neil Peart site. It's from the April/May 1980 issue complete with a few scanned images. Here's his summary description:
This interview took place after Rush had released "Permanent Waves" and before they were going into the studio to record "Moving Pictures." Later in 1980, Neil would win as "Best Rock Drummer" in Modern Drummer's Annual Reader's Poll (this was only the second one). He would place second in "Best Recorded Performance" for "Permanent Waves" after Bill Bruford's "One of a Kind." After this, Neil would win "Best Recorded Performance" for every Rush album from "Moving Pictures" to "Different Stages."
Thanks Andy!