Wednesday, December 25, 2013
Merry Christmas and Happy Rushmas!!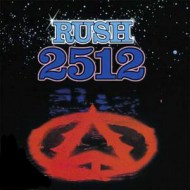 For all of those who celebrate the holiday - merry Christmas and happy Rushmas everyone! I hope Santa left everyone a bunch of cool Rush swag under the Christmas tree last night. My guess is that a lot of lucky Rush fans received the Clockwork Angels Tour concert video, Vapor Trails Remixed and/or the Atlantic-era box set. So what did Santa bring you? A couple of years back, Eric over at the Power Windows site put together this JibJab holiday greeting from the Rush elves. I liked it so much I thought I'd bring it back this year too. Happy Holidays everybody!!