Monday, December 31, 2012
Have a happy Rush New Year!!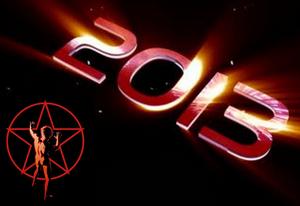 I hope everyone has a great New Year's celebration this evening! As 2012 comes to a close I'd just like thank all of the Rush fans who have visited my site over the past year and have helped me out by offering words of encouragement, contributing links, posting comments and sending me Rush-related news and information. A special thank you to everyone who has clicked on an ad, purchased products through my Amazon links or made a donation to the site. I wouldn't be able to keep the site up and running without your help. Thanks!!! 2012 was another great year for Rush and there's also a lot to look forward to for the band in 2013 including the continuation of the Clockwork Angels tour, a live DVD and the band's induction into the Rock and Roll Hall of Fame on April 18th. So what do you think was the biggest Rush event of the past year? Take the poll and let us know. Have a safe and happy New Year everyone!!