Tuesday, November 29, 2011
Vote for Rush in the 2011 Ultimate Classic Rock Awards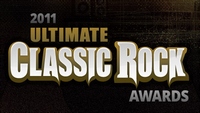 UPDATE - 12/2@9:20PM: Sectors is up for Best Box Set too (thanks Sean).
UPDATE - 12/2@10:39AM: Rush's Time Machine is also up for Best Live Album (thanks Kelly M).
UPDATE - 12/1@7:46AM: Rush's Time Machine is also in the running for their DVD of the Year poll, which just launched this morning (thanks Sean). So go vote for Rush!
The first annual Ultimate Classic Rock Awards sponsored by UltimateClassicRock.com are now underway. Over the next week they will be announcing nominees in 10 categories and allowing their readers to pick the winners in each. Up first is the 2011 Tour of the Year and Rush's Time Machine tour is in the running. To vote for Rush go to this location. As of this post Rush is in second place behind Guns-n-Roses. Go vote for Rush! Thanks to John at Cygnus-X1.net for the heads up.